Divine Mercy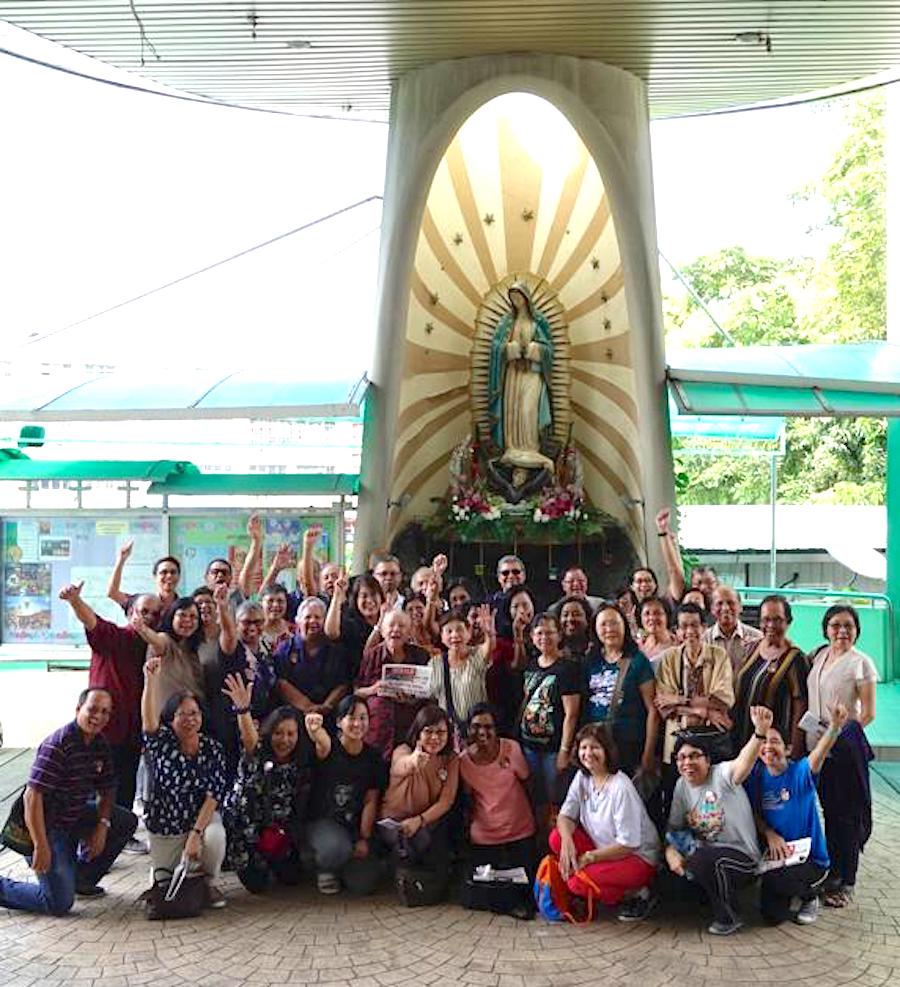 Be always merciful as I am merciful. Love everyone out of love for Me, even your greatest enemies, so that My mercy may be fully reflected in your heart.  (St. Faustina's Dairy 1695)
What we do:
We chant the Chaplet of Divine Mercy and Praises and share readings from St Faustina Dairy.
The souls that say this chaplet will be embraced by my Mercy during their lifetime and especially  at the hour of their death.  (St Faustina's Dairy 754)
We also pray for the salvation of souls especially the sick and dying.
Our mission is to carry out the work of mercy and be compassionate to others by our Deeds, Words and Prayers.
We have monthly Sunday prayers with our members praying for Priests and Families.
We also pray and journey with our parish Level 9 Confirmands during their service project attachment.
Social Activities:
We have occasional potlucks, serve canteen duty and outings.
Divine Mercy Devotion is held on every Friday at 8pm in the chapel
9 Days Novena to Divine Mercy which starts from Good Friday and ends on the Saturday before Divine Mercy Sunday. (in the chapel)
All are Welcome to join us!
Contact: Dorothy Conceicao (email: divinemercyhtc@gmail.com)